Lead Renovator Training in Rockland - April 26, 2014 Contractors: avoid issues related to renovation & repairs. Topics include lead paint safety, RFP rules for carpenters, painters GC's and more.

---
5th Annual Maine Code Conference - May 19-20, 2014
Sebasco Harbor Resort, Sebasco Estates, Maine
|
---

Job Posting: GFA International, Inc. is seeking FULL and PART TIME Building Code Inspectors, Plans Examiners, and Building Code Administrators for our Florida operations.
---
International Code Council's eNews Newsletter
April 8, 2014 - .

---

Job Posting:
---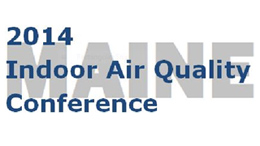 Maine Indoor Air Quality Conference
April 16-17, 2014
Holiday Inn by the Bay
Downtown Portland, Maine
---
MBOIA's March Membership Training/Meeting - 3/20/14
The Captain's Galley, 168 Saco Avenue, Old Orchard Beach, Maine
---
Verbal Judo - Tactical Communications For The Contact Professional - Maine Municipal Association, Augusta - 4/2/14
---
Town of Gorham - Part Time Assistant Code Enforcement Officer / Building Inspector
|
---
---
Energy Code Seminary - Slides and Documents
---
Newsletter of the Maine Building Officials and Inspectors Association
---
---
June 2013 issue of International Code Council's , a building science journal from the ICC Technical Services Division
---
Current issues of International Code Council's ICC eNews, a publication that discusses topics of building safety, fire prevention and sustainability.
---

Newsletter of the Maine Building Officials and Inspectors Association
---
Code of Honor Scholarship coming soon
---
ICC, NFPA Create Coalition to Advance Public Safety in the Built Environment
The International Code Council and the National Fire Protection Association Launch the Coalition for Current Safety Codes

The and the announced the formation of the Coalition for Current Safety Codes (CCSC). The coalition will advance public safety in the built environment by advocating states and municipal jurisdictions adopt current building, fire prevention, sustainable, electrical and life safety codes.

ICC and NFPA will seek broad participation in the coalition from other SDOs, the construction and insurance industries, government and the private sector to raise awareness about the importance of and steps needed to provide up to date buildings where people live, work, play and go to school. The two associations are coming together to co-chair the coalition because of a mutual commitment to public safety and in an effort to create even broader support for the adoption of modern codes and standards.

Please consider joining the Coalition for Current Safety Codes (CCSC) by visiting the new website:
---
---
---
The handout from the presentation at the September 2011 meeting is being made available if you need a copy.

---
New MBOIA logo: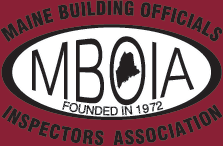 ---